THE EMPEROR'S NIGHTINGALE
written by Damon Chua
directed by Chongren Fan
produced by Pan Asian Repertory Theatre
Venue: Beckette Theatre at Theatre Row
Time: Nov 25th - Dec 16th, 2018
Scenic: You-Shin Chen
Costume: Karen Boyer
Lighting Design: Leslie Smith
Sound Design: Joseph Wolfslau
Cast: Leanne Cabrera, Ya Han Chang, Dinh James Doan, Jonathan Frye, Brian Kim, and Roger Yeh.
Yangtze Repertory Theatre 2018 MainStage Production
Written by Friedrich Dürrenmatt
Directed by Chongren Fan
June 7 - 23, TBG Theatre, 312 West 36th Street, 3rd Fl.
Rome has betrayed its values, becoming a destructive rather than constructive force. Here enters her emperor whose sole interest is his chicken raising. What does it mean to be the leader of a country? What are the paths to make it a great nation? And what is great, really?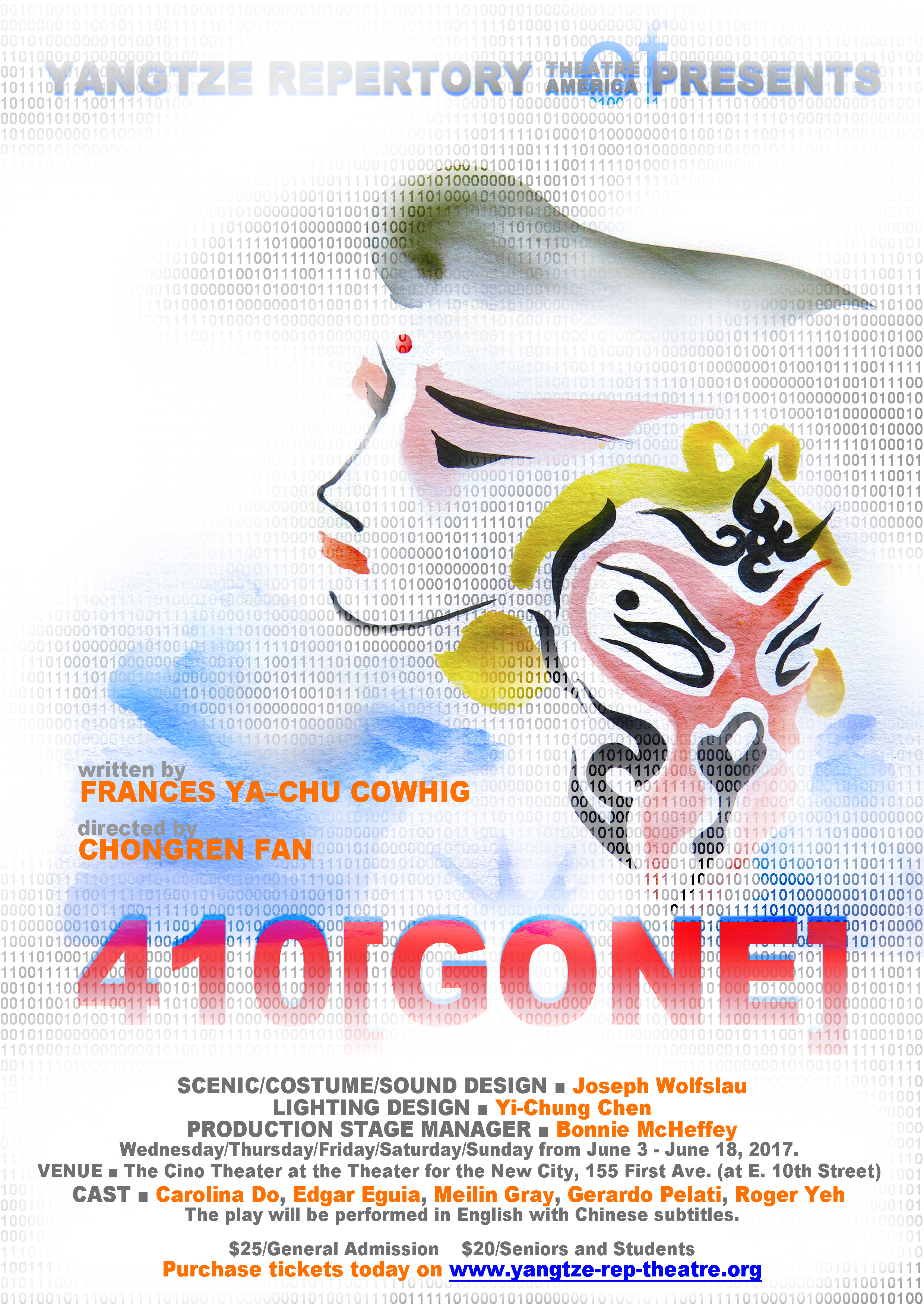 (NY PREMIERE)
written by Frances Ya-Chu Cowhig
directed by Chongren Fan
produced by Yangtze Repertory Theatre of America
Venue: Cino Theater at Theater for the New City
Time: June 3rd-18th, 2017
Scenic/Costume/Sound Design: Joseph Wolfslau
Lighting Design: Yi-Chung Chen
Production Stage Manager: Bonnie McHeffey
Cast: Carolina Do, Edgar Eguia, Meilin Gray, Gerardo Pelati, Roger Yeh.
(workshop production)
written and compose by Angel Lam
directed by Chongren Fan
produced by Pan Asian Repertory Theatre
Venue: Studio Theater at Theater Row
Time: May 3rd-6th, 2017 with special performance at Flushing Town Hall on June 18th, 2017.